have you ever imagines? you can recover deleted files from windows 10 also? sometimes it is possible that you might lose your data permanently from your Windows 10 laptop or PC. So, in this case, you will get lots of option to recover your data or lost files.
but these options are either paid or you need to pay some high software amount for it.
it is also possible that you might delete data from recycle bin also.
so, after deleting data permanently from the recycle bin you can get that data by free recovery software.
In this post, I am sharing with you step-by-step process for recovering your data from Windows 10 PC or laptop. You need to download Recuva file recovery software for it.
it is freely available on the internet you can download it by using this link.
recovering deleted files from windows 10 using Recuva software
before continuing this process you need to know I have opened my computer.
in my computer, you will see there is one external drive named as Manoj PD.
there are two files one is mp4 and second one is an image file.
so now I will delete these two files permanently from Manoj PD external drive.
1. install Recuva software. then open Recuva recovery file software. it will open a wizard. Click on next.
2. if you want to recover all files then you can click on all files.
or if you want to recover only selected files you select either image or video or your choice option.
3. click on the in a specific location option because you only want to recover files from the selected drive.
then click on ok. and next.
4. after that it will ask for do need to do a deep scan to recover your deleted files? just select the deep scan option and press ok. Depend on your PC configuration it will take around 15 to 20 minutes to recover your deleted files.
Step 4 after complete scanning is done. select the proper file(s) you want to recover. that's it.
then it will ask for where you want to save your file(s). select a location and click ok.
recovering deleted files from windows 10 using recycle bin
suddenly when you delete any image, video or any document by mistake from your windows pc/laptop.
then it is also possible you can recover that file from recycle bin.
go to the recycle bin.
select the appropriate file. right-click on it. and click on the restore button. your file gets successfully restored.
recovering recover deleted files from Windows 10 using windows backup
if you are following regular data backup in the windows, chances are you will get your restored version of data.
simply click on restore button to take backup windows pc into restoration mode. then all the next things will be done automatically.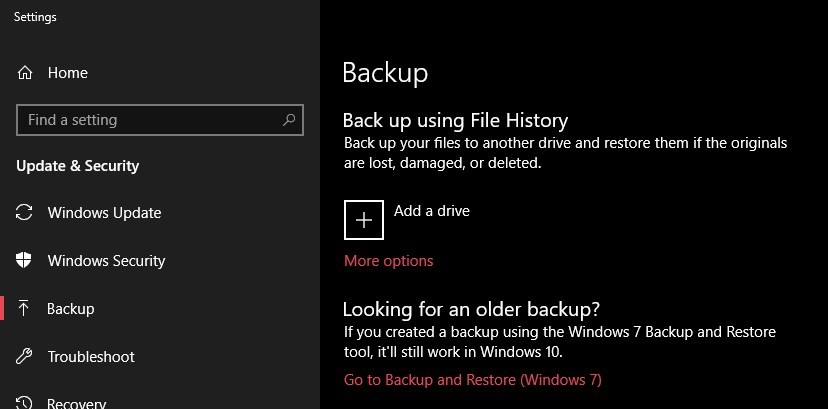 data loss prevention tips
keep backup of critical files on local and cloud storage.
always eject the external drive before disconnecting.
before deleting any files confirm whether you really need it or not.
whenever any major windows update arrives. make sure you take previous windows version backup on C: drive.
keep recovery data software handly if you lost, deleted or formatted data.
Summary
in conclusion, to avoid any permanent data loss. keep any data backup tool always ready. you can also choose local backup or cloud backup to depend on your choice.
alternatively, you can also enable File History. this is the windows inbuilt backup tool. this tool actually automatically provides a copy to your USB drive.
if you loved reading this you can also read this article.