I am sharing the best video editing software tutorial. if you are very passionate about editing video through best video editing software and making some extraordinary videos then you must try these top 5 video editing software tools.
every time when we make any footage then it is required that your footage must come correctly and you find a gem from your videos.
so making video editing requires very professional and good quality editing software where you can easily do editing, splitting merging etc. things. so I have listed your most popular which will not cut pocket pricing editing software where you can easily edit your videos.
Excellent video editing software for windows
As a big industry name comes up Adobe is providing best editing software in the windows user category.
Highlighted Features:
Great automated functions
Simultaneous Projects
Motion Graphics Templates
VR Editing
Virtual Reality Audio Editing
VR Rotate Sphere
Transitions
Video Titling
Direct Publishing
Libraries
Multiple Video Types
Multiple Formats Support
thousands of video editing professionals currently using Adobe Premiere Pro in the industry or for personal purpose. this editor provides thousands of layer selection, amazing after effects tool kit, easy to handle moving shots section and other 100's of cool features.
Premiere Pro id so much mature that you can easily edit 3D videos, very easy to use user interface, thousands of pre-planned template are the very great features of Premiere Pro.
This software supports MAC and Windows operating system. but among these windows, OS is popular for Premiere Pro professionals.
if you are professional user and you want to make some awesome editing then Adobe Premiere Pro might be the right choice for you.
as a name suggests final is one of popular video editing tool amongst top editing tool. final cut pro only supports MAC(Macintosh) operating system.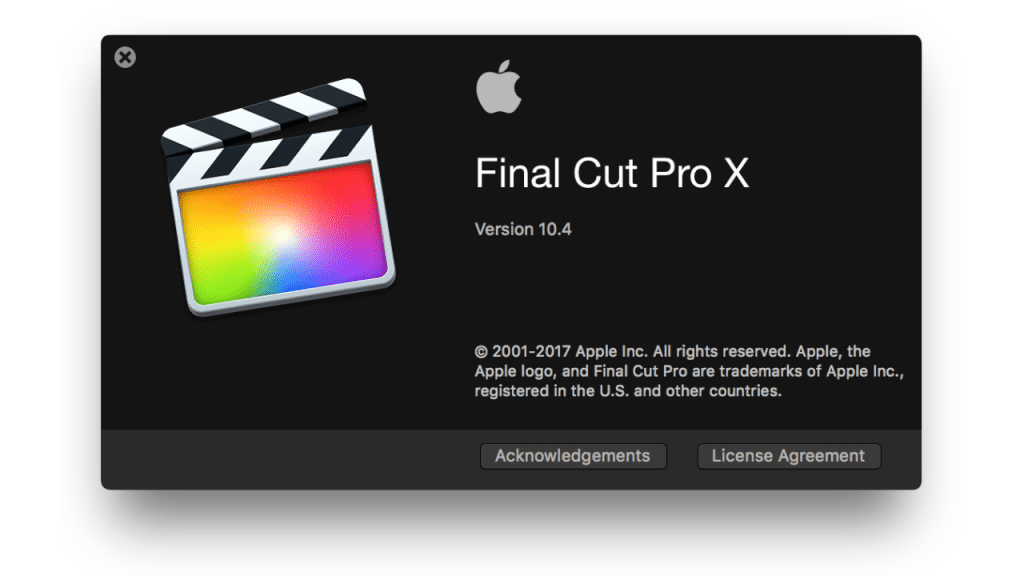 the best part of the final cut pro is that it works exceptional in the MAC ecosystem.
FInal cut pro supports many video formats including apple iTunes. Level professional video editing application for Mac computer is the well-known Apple finished cut, Pro X. They are extensively used in the professional film industry as well as among amateurs, the latest version comes with full support for full 4k ProRes analysis in multiple streams which is done for work very quickly in the new Mac Pro).
There are hundreds of worthy features on the stock market, however, some of the most important and interesting include a magnetic stripe designed to avoid synchronization problems or minor unwanted gaps in processing, easy keyword media setup, and metadata Multicam processing, multi-channel audio, editing.
Highlighting Features:
View clips as filmstrips in the event browser
The Range Tool
Flow Dissolve
Placeholder Generator Clip
Find and replace text in titles
expanding audio components
Wondershare Filmora (originally Wondershare Video Editor) is another high-quality video editing tool compatible with almost all genres including HD video file format. It has a wealth of professional video tools, transitions and effects that can be easily found for the user-friendly interface. When editing, you can choose how you would like your video to be saved. It can be in the form of special output based on the favourite or the type of device you want to play on. Or, upload directly to Facebook or YouTube for immediate exchange. Here is also a detailed guide on how to edit HD videos using this tool.
Highlighting Features:
Motion, Effects, and Color
Workflow
Geared specifically for beginners
very easy to handle all amazing functionalities
CyberLink PowerDirector is one of the popular video editing software packages on the market today. It provides a complete solution for creating, editing videos and sharing tools. You can easily use the built-in tinker effect around the chroma key, hand-painting animation and zoom caption to customize your HD video to make it more stunning.
Final Cut Pro is always a great video editor for Mac users. The program includes advanced video editing capabilities, such as multi-channel audio editing, pruning links, mixing clips, 3D plates, and magnetic timing 2. But there are some disadvantages and disadvantages to Final Cut Pro, when you need more Final Cut Pro alternatives, you can read the latest article to find the right program for you.
Highlighting Features:
Editing 360 videos are easy
intuitive user interface
built-in video template
perfect for handles school college projects
cool and faster for learning
This application will allow you to enter the world of video editing if you're just starting. So, When you have a well-designed interface at hand, this allows you to go step by step to reach your new goal. Here you can do multi-camera editing, 4K video support, 360 degrees VR video support, a music library and a variety of effects.
First, the user interface is not as sophisticated or advanced as Adobe's options (even Premiere Elements is a bit overwhelming), but it still contains some of the basic principles you need to understand if you want to go into more advanced edits, That being said, it's perfect for basic timelines and effects if you just need a simple presentation or a YouTube video. Billed under $ 100 for the full version – with a free 30-day trial, if you're not sure yet – the 2019 version of the software is a great choice for Byzantine videographers.
The more you use VideoStudio Ultimate, you will discover new features. This option is great for beginners, if you are more advanced you will find a way to work here, but you will probably prefer some other software.
Highlighting Features:
New Color Grading
Streamlined Timeline editing
Enhanced Mask Creator
Tiny Planet and Rabbit Hole effects
Nice screen grab feature
Great value
Easy to use
can directly upload to social media
Summary
There are several program options for editing videos in the market and, to choose the one you will use, we advise you to try as much as possible. in conclusion, Only in this way will you be able to perceive which is the one that serves you best and you can decide which one you like to use the most since the great differences between the software are basically their usability, price, compatibility with operating systems and amount of available resources.
There are several free or paid options in the market, but the most important thing is that you understand that most publishers work very similarly and, understanding this logic, they can all serve you well.
For those who are starting to edit videos now, it may seem very difficult, but you can be sure that, with time and a lot of practice, you will be able to produce your videos in the best possible way.
if you love to read this article you can also read this article.