what if your pc problem can troubleshoot from windows 10 safe mode? when your PC is not in the normal mode means there is a boot error in your PC. if your windows Microsoft PC is drawn into trouble more like blue screen error or it is getting restarting again and again then there is big trouble while loading your windows 10 operating system you need to read this post.
previously in the windows 7, you can directly go to the windows safe mode by pressing F8 or f10 key but from now windows 8 onwards like windows 8, windows 10 Microsoft remove the safe mode option by directly pressing the F8 key.
so there is a lot of the times question has been arrived like that how can we go to the safe mode in the windows 10 because sometimes there is a blue screen error, there is a PC is getting restarting again and again to solve this error you need to start your PC in the safe mode.
this safe boot option in the windows 10 can be enabled in numerous ways. first of all, what is the safe mode? actually windows safe mode is the area of the OS where the Windows operating system notes with the minimal driver set and very few graphical options. as well as a driver option you can only access the required files and require drivers to access your Windows 10 operating system.
Also read: https://www.techtuber.in/windows-10-linux-terminal/
to enable windows 10 safe boot option there are numerous which are already given but I have given some of the proven ways and some of the very useful ways by which you can easily go into the safe mode.
Enable Windows 10 safe mode by interrupting the normal boot process
if your windows 10 fails to attempt boot in three times in a single Row then your computer is get automatically started working in the troubleshooting mode.
to enable windows 10 safe mode by this process you need to either at the time of the starting you can interrupt the windows 10 startup by pressing power key or restart key on your computer so that it will restart again in a consecutive three times in a row.
you will see the next preparing automatic repair option will be shown you can try this option with at least four seconds of the continuous pressing of the power button for 2 seconds after the start button.
then you can choose which account you want to continue as this account is related with the administrator account at the time of checking with the administrator account it will ask you to enter the password. if it is not asking any kind of password then you can continue with the next option
your PC will self diagnose the repair startup error itself after that it will take you to the next advanced menu window.
the automatic repair menu checks the advanced option and chooses to troubleshoot option.
find the annual screen option you will see lots of options are already listed there. Now click on the see more recovery option to show the startup repair option.
now click on startup setting option in startup setting option there are options like you can restart your windows with many options. Like, enable the safe mode with troubleshooting done.
now click on restart option. after clicking on the restart option you will be entitled to the startup setting options like enable the safe mode with networking enable safe mode and many more options on any options to enable you with the safe mode boot option.
Click on the option you want to restart with the safe mode like safe mode+networking, safe mode+command prompt and choose the operation you want to do with the administrator windows safe mode option.
using shift + restart option in windows 10
if you can able to go to the windows 10 login option then you can select the power key on the right-hand side you can press shift + restart option to log in to the windows 10 safe mode option.
now you can see diaries option card troubleshoot is there you can repeat the steps which are about listed after step 1.
steps to launch your PC in the safe mode on the blank screen option
Press the Windows logo key and at the same time press the control + shift + B. if you are running your Windows 10 on the PC your PC is trying to refresh your windows and it will be announced with the different options.
launching safe mode from the windows setting option
if you are already logged in into your windows PC then you can log in to safe mode from the windows setting option for that click on the windows key or you can press the Windows key and there is on the left-hand side there is setting icon option you can click on that.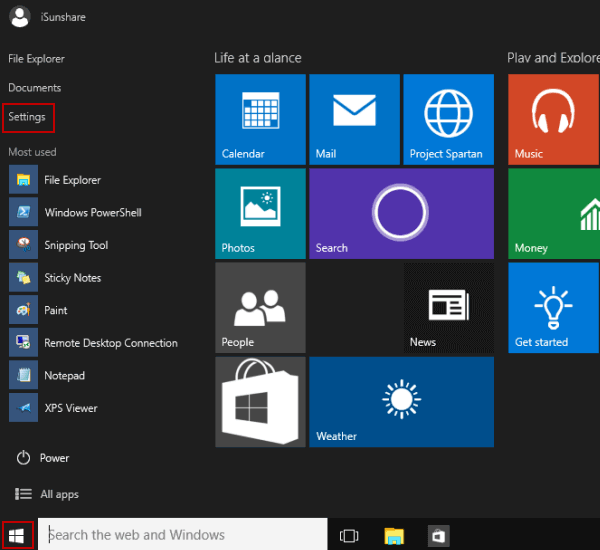 choose updates in security and select recovery from the navigation option.
Click on the restart option on the advanced startup option.
your computer will load into the troubleshooting option you can repeat the steps in step 1 which have listed.
When to launch your PC in the safe mode option?
There are lots of possibilities that your pc tries to troubleshoot your pc problems from the normal windows boot option but it is not able to recover. so if you are getting blue screen error, if you are not able to reset your password, if you have driver related problem or if your PC is restarting again and again without intimating you. then windows 10 safe mode option is the best option to resolve any problem.
but before launching PC in windows safe mode option makes sure that your all the drivers are safely connected networking option. if you want to enable in it if your PC is not able to still recover from windows 10 safe mode option. then there is a default setting or travel problem that might occur. so that you can contact your administrator or your computer service provider for that.
Conclusion
while rebooting in the safe mode option if you face any kind of error troubleshooting problem then you can let me know in the comment section below. I will try to resolve your problem without any error. thanks for reading my blog.